Adjunct MiSTEM Network Project Director and Grant Manager 
Where: Regional Math and Science Center
The MiSTEM networks seeks a Project Director to convene, coordinate, direct and support statewide science, technology, engineering, mathematics and related activities. The Project Director will manage the work of the statewide grant efforts to build statewide capacity for STEM education and talent development and co-lead a team of experts and Program Managers supporting this work across the state.This work will involve collaboration with multiple stakeholders in multiple locations across the state, under the direction of the MiSTEM Network Executive Director, the MiSTEM Advisory Council, and advised by the MiSTEM Network Directors. This position is contingent upon grant funding, which will initially run through June 30, 2020 with the possibility of extension beyond.
Required Qualifications and Education:
A bachelor's degree or higher
Project Management or direction skills
Knowledge of or interest in the statewide and/or national landscape for STEM education and talent development
Experience leading stakeholders toward action and outcomes
Proficiency with various communication and productivity tools (Microsoft Office, etc.); and
Experience with grants, budgeting, deadlines and reporting.
Preferred Qualifications and Education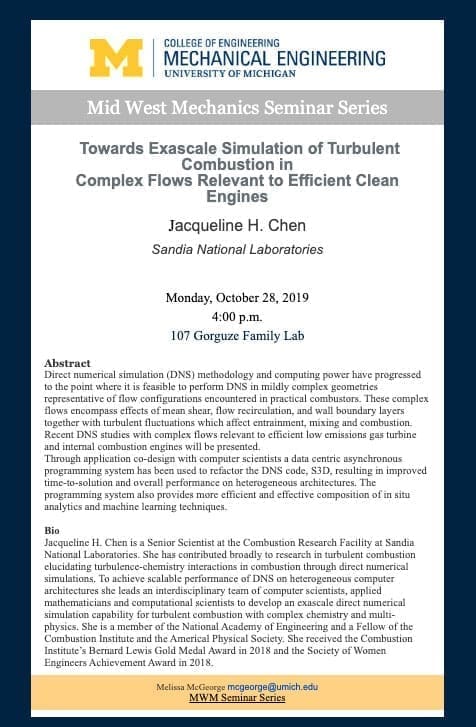 Master's degree or higher in an education discipline or in project/process management;
Strong experience and/or master's in public policy or organization development;
Background or experience STEM education, either in K-12 or higher education;
Experience working with data driven decision making, workforce or talent development, building cross-sector teams, or working with researchers and experts or other similar skillsets;
Experience bridging education with business and industry, working with philanthropic or community programs or other similar skillsets; and/or
Experience facilitating professional learning
A position posting can be found at: https://jobs.gvsu.edu/en-us/job/493256/adjunct-mistem-network-project-director-and-grant-manager-regional-math-and-science-center. 
Applications will be accepted until Wednesday, November 6, 2019. Apply online at www.jobs.gvsu.edu and select "Apply now". Applicants must include a cover letter, resume or CV, a writing sample, and a vision for education. The online application will allow you to attach these documents electronically. On the application, you will be required to provide names, phone numbers, and e-mail addresses for three professional references. Applicants selected for interviews will be required to submit official transcripts prior to the interview. If you have questions or need assistance, call Human Resources at 616-331-2215.
For questions about this position, please contact Megan Schrauben at SchraubenM1@michigan.gov.