Computational Science: Classical Origins, New Frontiers
The 2019 MICDE Symposium
WEDNESDAY, APRIL 10, 2019
RACKHAM BUILDING, ANN ARBOR
The Michigan Institute for Computational Discovery and Engineering welcomed a distinguished group of scientists from around the world for its 2019 Symposium, titled "Computational Science: Classical Origins, New Frontiers."
Please click on the agenda for more details, including titles, abstracts and full schedule.
Selected videos are available on the ARC YouTube Channel.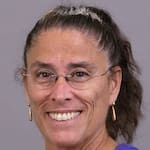 Marsha Berger
Professor, Computer Science and Mathematics
New York University Courant Institute of Mathematical Sciences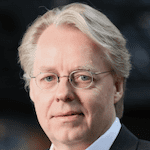 Jan Hesthaven
Dean, School of Basic Sciences
EPFL, Switzerland

Marisa Eisenberg
Associate Professor, Epidemiology, Mathematics and Complex Systems
University of Michigan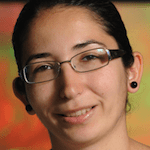 Necmiye Ozay
Assistant Professor, Electrical Engineering and Computer Science
University of Michigan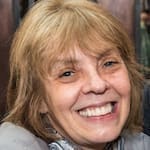 Carla Gomes
Professor and Director, Institute for Computational Sustainability
Cornell University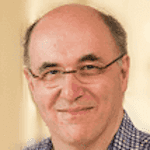 KEYNOTE ADDRESS
Stephen Wolfram
Founder and CEO, Wolfram Research
Creator of Mathematica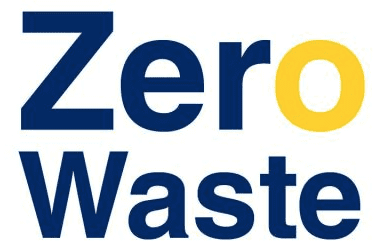 Please note, this event aims to reduce waste at every point possible by using both recyclable and compostable materials. Please bring a reusable mug, etc., if you can.
POSTER COMPETITION
The symposium included a poster competition highlighting outstanding computational work from U-M students and postdocs. First place was awarded $500, second $300 and third place $200.
We gratefully acknowledge KLA for the sponsoring of the poster session and competition.

1st Place

Evaluating vaccination strategies for tuberculosis in endemic and non-endemic settings
Marissa Renardy
Microbiology and Immunology
2nd Place

Efficient analysis of particle simulations with freud
Vyas Ramasubramani
Chemical Engineering
3rd Place

Demographics and the Turing effect: uncovering self-organized spatial structure in a sessile population
Zachary Hajian-Farooshani
Ecology and Evolutionary Biology
Graduate students and postdocs presented 46 posters representing 16 departments from all over campus. Four posters received honorable mentions:
"Probabilistic learning of linear embedding in the nonlinear dynamical system", Shaowu Pan, Aerospace Engineering
"Image-Based Computational Models of Thrombus Initiation", Sabrina Lynch, Biomedical Engineering
"Numerical modeling of charged aerosols in atmospheric turbulence", Yuan Yao, Mechanical Engineering
"Treecode Fast-Summation Methods in the 3D Reference Interaction Site Model", Leighton Wilson, Interdisciplinary and Applied Mathematics