Computation: A Pillar of Science and a Lens to the Future
The 2018 MICDE Symposium
THURSDAY, MARCH 22, 2018
RACKHAM BUILDING, ANN ARBOR
The Michigan Institute for Computational Discovery and Engineering 2018 Symposium featured eminent scientists from around the world and the U-M campus. The symposium this year demonstrated how computational science is leading the research at all scales in our lives, from the molecular level to the sky.
Please click on the agenda for more details, including titles, abstracts and full schedule.
Selected videos are now available on the ARC YouTube channel.
Also, please read this summary of some of the symposium talks and activities by Bradley Dice, a Ph.D student in physics and scientific computing.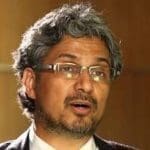 Guruduth Banavar
Chief Technology Officer
Viome
CANCELLED DUE TO WEATHER

Cleve Moler
Cofounder and Chief Mathematician
MathWorks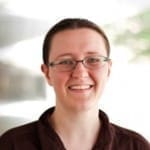 Cynthia Chestek
Assistant Professor, Biomedical Engineering and EECS
University of Michigan

Raju Namburu
Chief Scientist, Computational and Information Sciences Directorate
Army Research Lab

Beth Wingate
Professor, Mathematics
University of Exeter


Alison Marsden
Associate Professor, Pediatrics and Bioengineering
Stanford University

Stephen Smith
Assistant Professor, Ecology and Evolutionary Biology
University of Michigan
POSTER COMPETITION
The symposium included a poster competition highlighting outstanding computational work from U-M students and postdocs. First place was awarded $500, second $300 and third place won $200.
1ST PLACE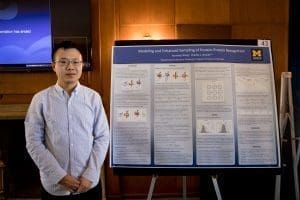 MODELING AND ENHANCED SAMPLING OF PROTEIN-PROTEIN RECOGNITION
Yanming Wang
Chemistry
2017-2018 MICDE Fellow
2ND PLACE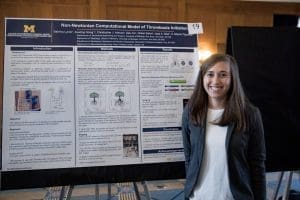 NON-NEWTONIAN COMPUTATIONAL MODEL OF THROMBOSIS INITIATION
Sabrina Lynch
Biomedical Engineering
3RD PLACE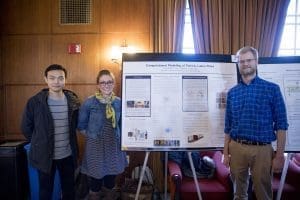 COMPUTATIONAL MODELING OF PARTICLE-LADEN FLOWS
Gregory Shallcross,
Sarah Beetham,
Yuan Yao
Mechanical Engineering