Emerging and Future Paradigms for High Performance Computing
The 2023 MICDE Symposium
FRIDAY, MARCH 24, 2023
RACKHAM AMPHITHEATER, ANN ARBOR
The Michigan Institute for Computational Discovery and Engineering welcomes a distinguished group of scientists from around the world for its 2023 Symposium, titled "Emerging and Future Paradigms for High Performance Computing".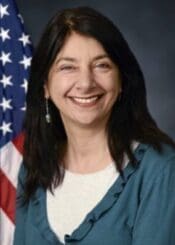 Fariba Fahroo
Program Officer, Air Force Office of Scientific Research
"Challenges, Opportunities, and National Needs in Computational Science"

Alex Aiken
Professor, Computer Science
Stanford University
"Legion: Portable High Performance Programming for Distributed Heterogeneous Architectures"

Doug Kothe
Director, U.S. Department of Energy Exascale Computing Project
"DoE's Exascale Computing Project"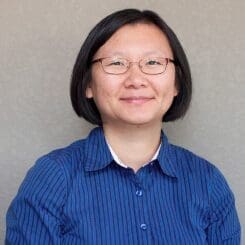 Patty Lee
Chief Scientist, Honeywell Quantum Solutions
"Quantum Computing: Developments and Opportunities"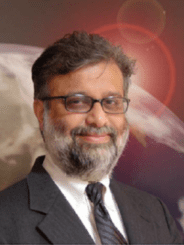 Amitava Bhattacharjee
Professor, Astrophysical Sciences and Head, Theory Department
Princeton University
"Whole Device Modeling of Tokamak Reactors"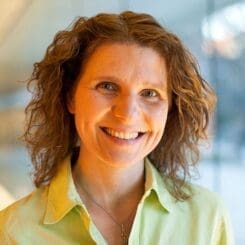 Christiane Jablonowski
Professor, Department of Climate and Space Sciences and Engineering
University of Michigan
"Seamless Prediction of Earth Systems: From Minutes to Months"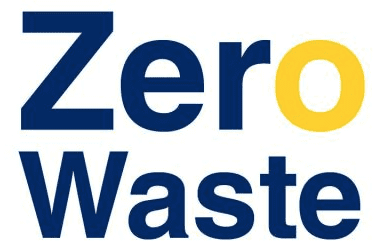 Please note, this event aims to reduce waste at every point possible by using both recyclable and compostable materials. Please bring a reusable mug, etc., if you can.
Moderator: Professor Venkat Raman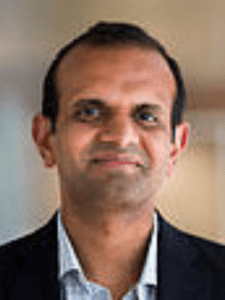 Participants: 
Fariba Fahroo
Doug Kothe
Amitava Bhattacharjee
Alex Aiken
Patty Lee
Christiane Jablonowski
POSTER COMPETITION
MICDE Symposium participants were invited to submit a poster for the 2023 MICDE Symposium poster competition, which was held 12-1:30pm on Friday, March 24.
COMPETITION WINNERS:
1st Place
Tommy Waltmann, Physics, "Fast and Efficient Particle Trajectory Analysis with the freud Library"
2nd Place
Doruk Aksoy, Aerospace Engineering, "An Incremental Tensor Train Decomposition for High-Dimensional Data Streams"
3rd Place
Archana Sridhar, Aerospace Engineering, "Simulation and modeling of particle-laden compressible flows"
Parameshwaran Pasupathy, Rutgers University, "A Fractional Viscoelastic Model of the Axon in Brain White Matter"
4th Place
Keith Phuthi, Carnegie Mellon University, "Ab-Initio Accuracy at Large Length and Time Scales for Lithium Metal Simulations"
Srinivasan Arunachalam, Civil and Environmental Engineering, "Experimental validation of a stochastic simulation model for non-Gaussian and non-stationary wind pressures using stationary wind tunnel data"
Kyle Bushick, Materials Science and Engineering, "Gaining an Atomistic Understanding of Auger-Meitner Recombination in Silicon"
Vishal Subramanian, Materials Science and Engineering, "Tensor-based approach to accelerate exact exchange calculations in DFT"
POSTER COMPETITION INSTRUCTIONS:
Fill out your poster information using the symposium registration form.  If you need to change any of the poster or registration information you submitted, please resubmit the form.
Design your poster.  Posters should be designed and printed as 3 feet by 4 feet, either landscape or vertical.
Send your poster to be printed by ITS using this form.  If you need assistance, additional information can be found at: Poster & Large Format Printing. You are strongly recommended to submit your poster for printing by March 17 in case of printing or billing problems.
MICDE will pay for poster printing for entrants in the competition.  When prompted for an MCommunity group for payment information, please select MICDE Poster Presentation (micde-poster-presentation@umich.edu).  (If you submitted your registration but you're not in this group yet, please email micde-events@umich.edu.)
Posters can be printed either on Central Campus (Fishbowl, Mason Hall), or on North Campus (Groundworks, Duderstadt Center).  Please note that the event will be held in Rackham, so the Central Campus location is more convenient for poster pickup.
You can hang your poster in the Rackham 4th floor East and West conference rooms, any time between 8am and the beginning of the poster session at 12pm.  There will be a list available onsite to identify your easel number.
If you have any questions about the poster competition, please email micde-phdapp@umich.edu.
REGISTRATION
Registration is now closed. Thank you to everyone who attended. See you next year.