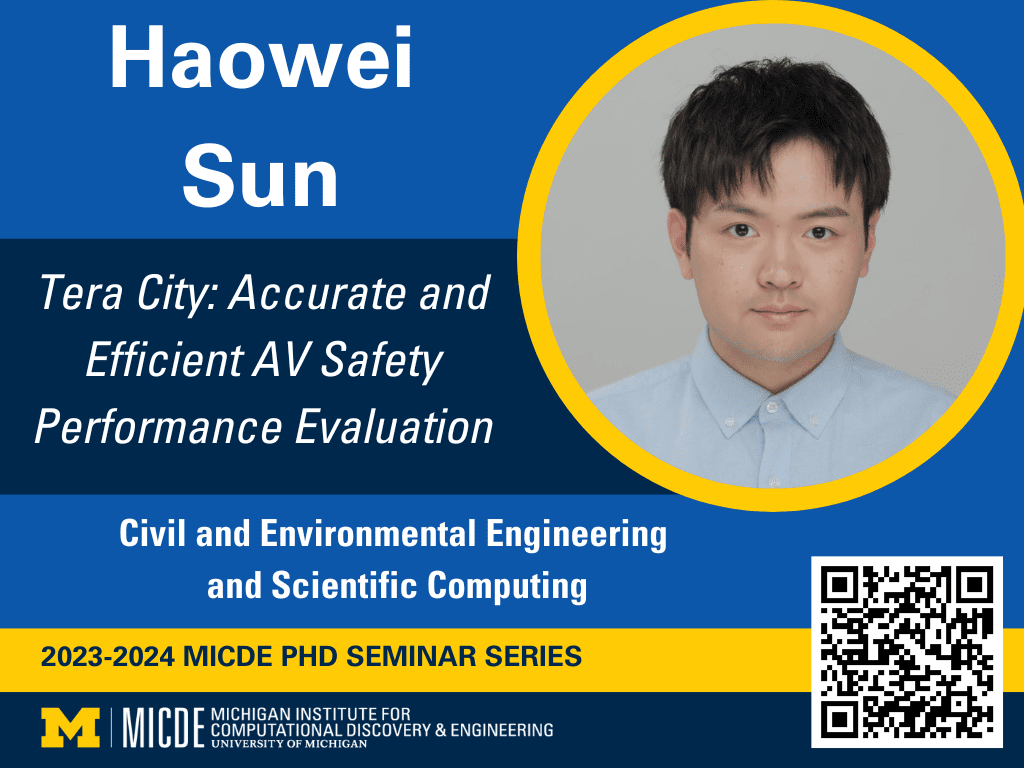 The MICDE PhD Student Seminar Series showcases the research of students in the Ph.D. in Scientific Computing. These events are open to the public, but we ask that you register to attend the seminar. If you have any questions, please email micde-events@umich.edu.
Register to attend this seminar
Tera City: Accurate and Efficient AV Safety Performance Evaluation
This talk is aiming at mitigating current simulation-based AV safety performance evaluation approaches. Tera City is composed of naturalistic driving environment construction and intelligent testing environment construction, which provided accuracy and efficiency, respectively.
Haowei Sun, Ph.D. candidate in Civil and Environmental Engineering and Scientific Computing
Haowei Sun is a Ph.D. candidate at Civil Engineering, Next Generation Transportation System Program. His research focus is mainly on the safety validation and verification of autonomous vehicles.